300 2nd Avenue | Long Branch, NJ 07740 | 732-923-6482
Joseaph Scofi M.D.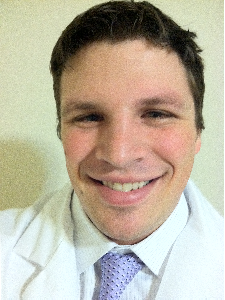 I was extremely honored to receive the Frank and Louise Groff Foundation Scholarship during my years at Georgetown University School of Medicine. It provided me with the opportunity to focus on the rigorous task of learning medicine without distraction. The Frank and Louise Groff Foundation very generously enabled me to spend time studying subjects such as the neural circuits of the brain without having to worry about how I would obtain study materials. I used the scholarship funds on a variety of study aids from textbooks to flashcards to online study guides. I felt that the scholarship funds gave me the advantage to enhance my resources above and beyond my fellow classmates. I am now an Emergency Medicine Resident at Mount Sinai Hospital in New York City, a very competitive and prestigious program, thanks to the Frank and Louise Groff Foundation Scholarship.
---
Joseanne Dura
My name is Joseanne Dura and I am currently a senior in the College of Nursing at Rutgers University-New Brunswick campus. The nursing program at Rutgers is very competitive and I am fortunate to have been accepted. As a recipient of the Frank and Louise Groff Foundation scholarship, I am very thankful for their generosity throughout my college years. Their continued support is helping me to achieve my goal of graduating in May 2012 with a Bachelor of Science degree in Nursing. My time spent at Rutgers has brought me both challenging and exciting academic experiences. These opportunities are invaluable and would not be possible without scholarship patrons such as the Frank and Louise Groff Foundation.